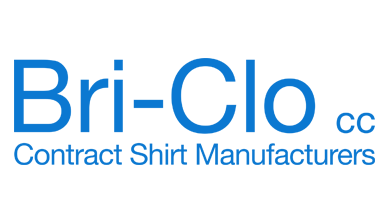 Briclo is a contract shirt manufacturer in Cape Town, South Africa. We produce quality men's woven shirts for retail chain stores across Africa.
Why Us?
World-class manufacturing principles and facilities.
A trusted name in the South African manufacturing industry.
A value driven approach grounded in authenticity and integrity.
Since 1990
Founded by Brian Fuchs, Briclo is one of South Africa's leading shirt manufacturers, producing quality men's shirts for the local market. We run a modern manufacturing facility and have over 90 staff who are multi-skilled operators.

Our management team have a wealth of experience in shirt manufacturing. We have specialist expertise, proven track records and a hunger to achieve total customer satisfaction.
Specialities
CASUAL

We produce casual shirts that are trendy and fashionable for well-known brands.

FORMAL

Our formal shirts are comfortable and professional.

CORPORATE

We make to order for companies who wish to wear their brand.
Contact Us
Tel: 021 704 1818
Email: brian@briclo.co.za

Unit 2, Central Park
Paddy Close, Ottery, 7800
Cape Town, South Africa
© Briclo 2022. All rights reserved.